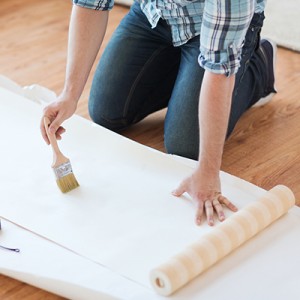 Hanging wallpaper can be a very time consuming, stressful and a laborious task. We take all that hassle away and save you time in the process. We provide both domestic and commercial wallpapering services to residents and local businesses across the North West. Over the years we have provided quality and affordable wallpapering services to numerous homes, retail outlets, restaurants, hotels and more. Whether you require wallpapering services for a single feature wall or for multiple rooms in a hotel, we can supply. We can not only provide wallpaper fitting services, but we also provide interior design services and/or supply the wallpaper.
First Choice Wallpaper Hanging Services:
Quick & Reliable Service
Looks Great Every Time
Exactly What You Want
No Creases, No Bubbles
Affordable Prices
At Countrywide Decorating we have been hanging wallpaper for both domestic customers and commercial customers across Lancashire and the North West for over a decade. We have helped to turn bedrooms, living rooms, dining rooms, hotel rooms, restaurants and more into beautiful, stylish and decorative spaces.