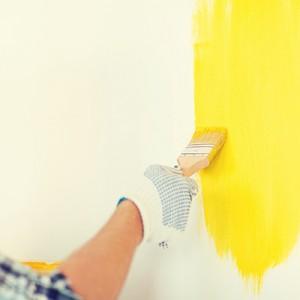 Looking for local painters and/or decorators in Manchester or Greater Manchester? Need a reliable and professional decorating service that is affordable? Require interior and/or exterior decorating services?

Well look no further than Countrywide Decorating services. As the name (Countrywide Decorating) suggests, we know a thing or two when it comes to providing first class decorating services to both residents (domestic services) and businesses (commercial services) in Manchester and Greater Manchester.
For us no decorating and/or painting job is too big or too small, so whether you require a small feature wall painting, multiple rooms decorating in an commercial building or both interior and exterior of an industrial building painting, we can supply. We have a team of local painters and decorators in Manchester and the surrounding areas such as Salford, Trafford, Sale, Oldham, Rochdale, Bury and more. Every decorating job we take on is treated with equal priority, finished to very high standards and completed on time.
Before we paint and/or decorate any room or surface we complete our preparation stage by sanding all surfaces this can include ceilings, walls, doors, frames and skirting boards. This ensures a very high quality and professional finish.
We have given more than ten years of outstanding decorating services in Manchester, working with home owners, first time buyers, landlords, property management companies and other local businesses. At Countrywide Decorating we provide professionalism, efficiency, reliability and great value for money.
Experts In Painting and Decorating:
Fast, Reliable and Professional Service
Locally Based Decorators
Tailored Services To Suit Requirements
Cost Effective Services
Wide Range Of Colours
Interior and Exterior Painting
High quality and professional painting and decorating is certaintly not just a case of splashing some paint onto a wall. We ensure all of rooms and/or outdoor facias decorated by us look great and timeless.
Over time many surfaces become weathered, damaged or uneven. If the fresh paint is to look its best and to survive the course these surfaces need to be treated and restored to a good standards. Our team of skilled decorators in Manchester and Greater Manchester have the know-how experience to deal with any cracks and holes in a wall and/or ceiling.
Painting and Decorating Services
If you would like more information about us, more information about our decorating services and/or painting in Manchester or for a quote, simply give us a quick phone call or fill in our contact form.